Dragon Age: 12 Characters Inspired by Dragon Age: Inquisition
Ok, ok, no more misleading titles, ha!  Take a look at these amazing characters that were part of a Dragon Age character creation contest on CGHub.  If anyone is excited about the playable Qunari characters in the upcoming Dragon Age: Inquisition game, you'll love these :)
12. "Qunari Girl" ~ by LILITHTD
Unfortunately the artist never finished this work, but it's on this list because it has potential.  It's the perfect mix of sexy and scary for a female Qunari character!
11. "Samara of the Qun" ~ by DAYAS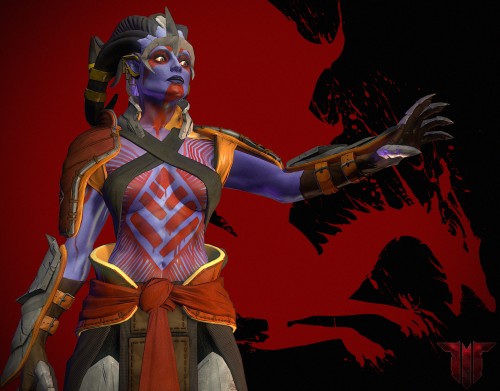 I'm a sucker for crossover art, so I had to put Samara from Mass Effect as a Qunari on this list.  She looks a little crazy eyed, but that's just part of her Justicar charm.
10. "Qunari Girl" ~ by CGPTTEAM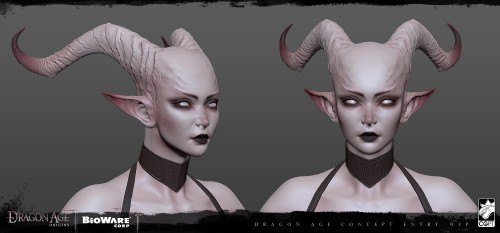 This is another unfinished work of art, though I kind of like the white eye effect … makes the Qunari look like it's half desire demon.
9. "Fat Qunari" ~ by DOSES
Another unfinished work with tons of potential!  There is something unexpectedly charming about a fat Qunari.  The head details would have been amazing to see fleshed out.
8. "Hurlock" ~ by TIARE96
I highly recommend you view the full version of this on the artist's page – the sheer amount of detail and realism is incredible (and gross).
7. "Witch" ~ by WORLDMAKER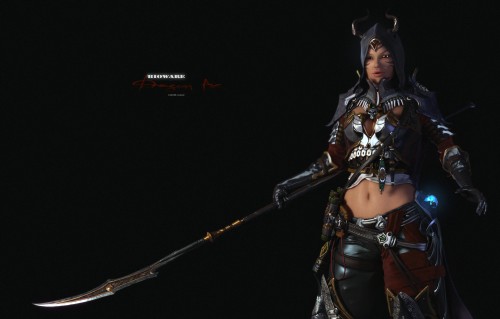 I was always annoyed that mages in Dragon Age wore robes and not armor.  I mean, armor would be beneficial to any class, wouldn't it?  Just because you can use magic, doesn't mean you have to walk around exposed to sharp, pointy objects.  Just sayin'.  I love that this character adds some plate armor to a mage, even if her vital abdominal organs are still exposed :)
6. "Spider Broodmother" ~ by VICKGAZA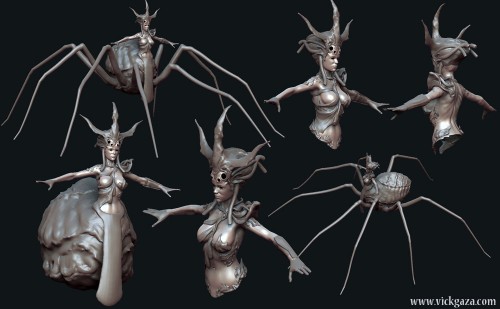 Another unfinished work that combines the two worst things in all of Dragon Age – spiders and brood mothers!  I think the scariest thing about this character is that it looks HIGHLY MOBILE with those spindly legs.  Terrifying.
5. "Half-Elf Rogue" ~ by ALCHEMISTES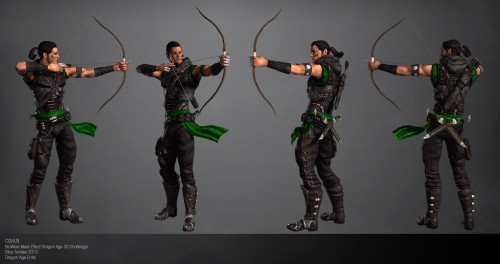 This androgynous character looks like it walked out of the Dragon Age universe – let's just hope that archery isn't as useless in DA:I as it has been in the other games.
4. "Rogue" ~ by PAVEL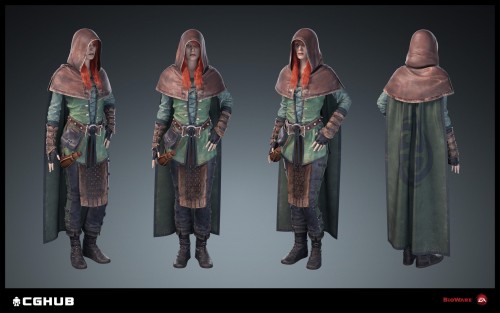 If Assassin's Creed met Dragon Age, this outfit would probably be born.  See the artist's page for some detail views – they are incredible!
3. "Owl dude" ~ by LARKBEEF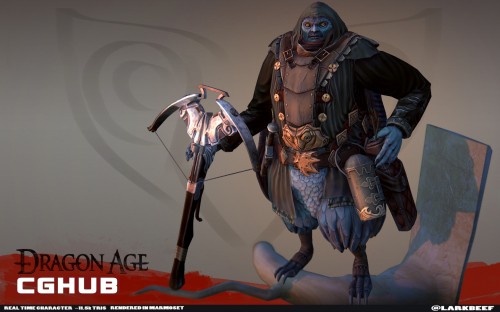 Points for creativity here – there is nothing like this at all in the entire Dragon Age series!  I'm not sure how lore-friendly this character is, but it definitely stands out among the rest.  Reminds me of an owl-y Varric.
2. "Underground Black Prince" ~ by NIKIZAR
This looks straight out of the depths of the Fade.  Go to the artist's page for more detailed views – the close-ups are simply amazing.
1.  "Majestic King" ~ by KELVINL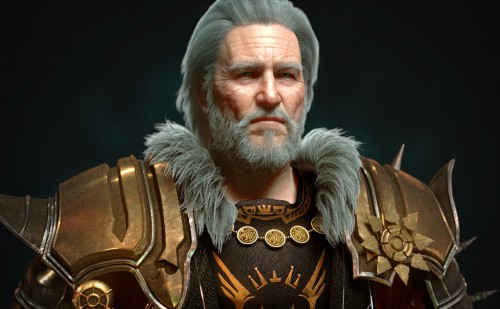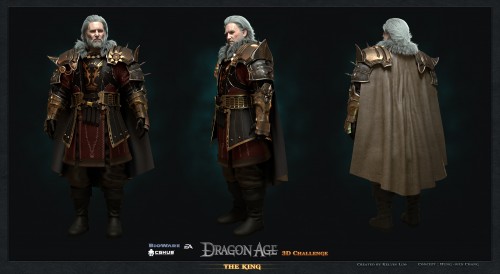 Ok, this is my top pick because it's hyper realistic, detailed, AND lore-friendly.  His face looks like a combination of old Kirk Douglas and old Patrick Swayze (but apparently, I am told that his face is Jeff Bridges …).  The details on the armor, from the spiked sun on his left shoulder to the the crest on his chestplate are so unique and well-done!  I've always been a sucker for blingy armor :)
What do you want to see in Dragon Age: Inquisition?  What are you most excited about?  Let me know in comments!