Skyrim: Best Female Face Texture Mods
UPDATED JULY 21, 2015: Check out my new female face texture comparisons here!
There are so many female face texture mods out there – almost as many as jiggly boob mods! ;)  I tested quite a few and here's what I found – * marks my recommended mods:
*Univision Face – This is my favorite face texture for females.  I like that this texture makes your characters look very Final Fantasy-esque, but I know that's not for everyone.  My only complaint is that the lips are really glossy and there is no built-in matte option.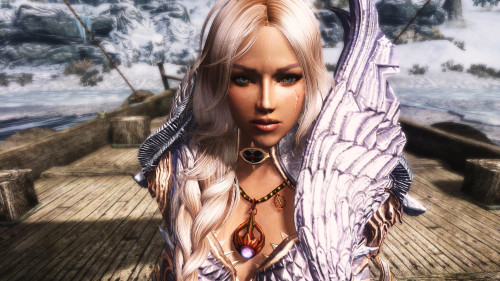 *SG Face Textures Renewal – I love this face texture for a more realistic effect.  I think it's a great balance of realistic yet fresh.
Women of Skyrim – This mod also adds a more realistic skin texture but it made my characters look a little too worn, like they were on an all-night bender :)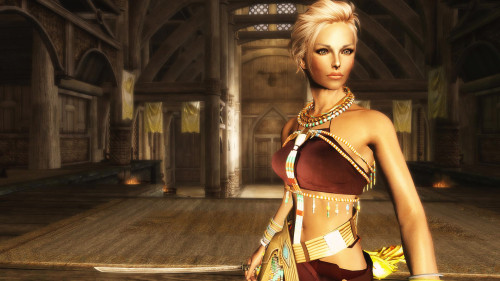 Bella's Better Females – This mod gives your character a pristine face texture but I found it to be too flat and fake looking.  Close up, it was fine – far away, and my character looked like a plastic figurine.
Coverwomen – This mod gives your character a nice, pristine look.  The makeup is a little too bold for my taste, though.
No More Blocky Faces – This mod fixes the norm maps so that faces look smoother, but it doesn't change any of the actual face textures so you still have the nasty vanilla skin complexion.  Don't love it alone.
Want to read more about Skyrim modding?  See my other posts here!
Which female face texture mod is your favorite?  Let me know in comments!